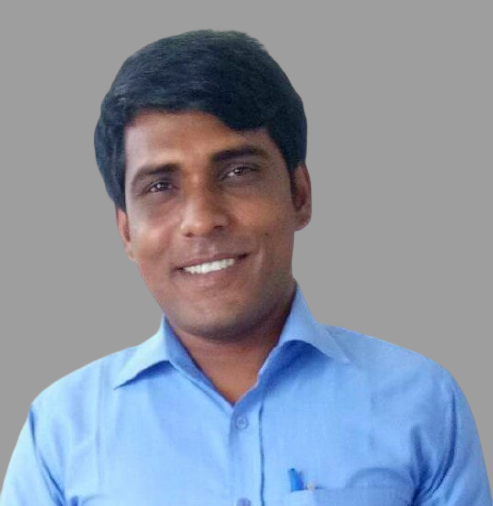 𝐀𝐦𝐫𝐢𝐭𝐨 𝐌𝐨𝐧𝐝𝐨𝐥 had always been fascinated by career coaching from a young age. He grew up in a small town in 𝐉𝐞𝐬𝐬𝐨𝐫𝐞, 𝐊𝐡𝐮𝐥𝐧𝐚, 𝐁𝐚𝐧𝐠𝐥𝐚𝐝𝐞𝐬𝐡 and passed the college level. At that time he realized that there are many considerable gaps in people's careers, started making himself and since then he has been trying to solve them.
With this passion in mind, he pursued a degree in Engineering, graduating at the top of his class. He then started his full-time career at a leading engineering firm, quickly proving himself as a skilled and driven engineer. During this time, he worked with 𝐒𝐮𝐦𝐦𝐢𝐭 𝐏𝐨𝐰𝐞𝐫, 𝐄𝐬𝐬𝐞𝐧𝐭𝐢𝐚𝐥 𝐃𝐫𝐮𝐠𝐬, 𝐏𝐃𝐁, 𝐚𝐧𝐝 𝐀𝐩𝐞𝐱 as a project leader and monitored and maintained the different types of projects, team members and stakeholders. Before that, he worked as a technical trainer and service at a local company.
Despite his success in the engineering sector, he felt that he wanted to do more in our society. He saw a need for career solutions that could help every professional and he was determined to make a difference. He is dedicated to helping professionals achieve career goals showcasing their unique skills and experience excellence.
He started exploring career coaching that could have a positive impact and eventually Founded an organization that focused on providing Counseling, Interview Coaching, Job Change Strategy, Resume/CV Review, and Writing, including Linkedin and Bdjobs Optimization for Entry, Mid, Top, and CXO level professionals.
Through his leadership, the organization grew rapidly and gained recognition for its innovative approach to using our services to address career challenges.
Today, he is a well-respected Career Coach in 𝐂𝐚𝐫𝐞𝐞𝐫 𝐃𝐞𝐯𝐞𝐥𝐨𝐩𝐦𝐞𝐧𝐭 𝐁𝐚𝐧𝐠𝐥𝐚𝐝𝐞𝐬𝐡, known for his vision, perseverance, and commitment to using tools and strategies for career success. His story is a testament to every professional in transforming lives and building better careers.
He also provides free career support for disabled professionals. In addition to helping experienced professionals who are looking to change jobs or struggling in their careers. He also offers career support for 𝐁𝐂𝐒 𝐂𝐚𝐝𝐫𝐞 (𝐑𝐞𝐭𝐢𝐫𝐞𝐝), 𝐑𝐞𝐭𝐢𝐫𝐞𝐝 𝐩𝐫𝐨𝐟𝐞𝐬𝐬𝐢𝐨𝐧𝐚𝐥𝐬 𝐟𝐫𝐨𝐦 𝐁𝐚𝐧𝐠𝐥𝐚𝐝𝐞𝐬𝐡 𝐍𝐚𝐯𝐲, 𝐀𝐫𝐦𝐲, 𝐁𝐆𝐁, 𝐀𝐢𝐫 𝐅𝐨𝐫𝐜𝐞, 𝐍𝐒𝐈, 𝐆𝐨𝐯𝐞𝐫𝐧𝐦𝐞𝐧𝐭 𝐚𝐧𝐝 𝐁𝐚𝐧𝐤 𝐄𝐦𝐩𝐥𝐨𝐲𝐞𝐞𝐬.
If you're ready to take the next level in your career, let's discuss how we can assist you 📞01943757165 (𝐖𝐡𝐚𝐭𝐬𝐀𝐩𝐩), or Email: cvbank.cdb@gmail.com